Shift D-BHB Ketone Drink Mix with Quad Electrolyte Formula
<! –– Bazaarvoice Shopify Integration Version 2.1 ––>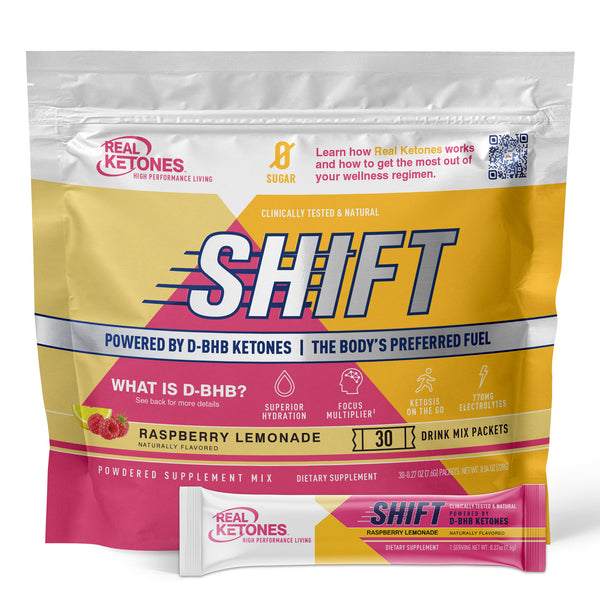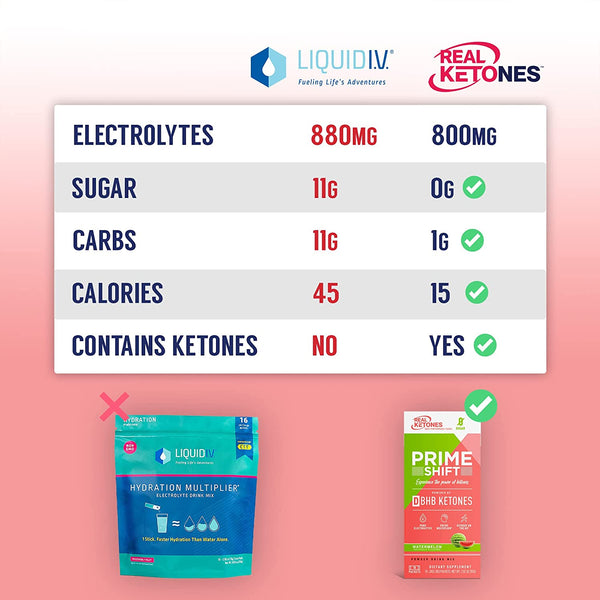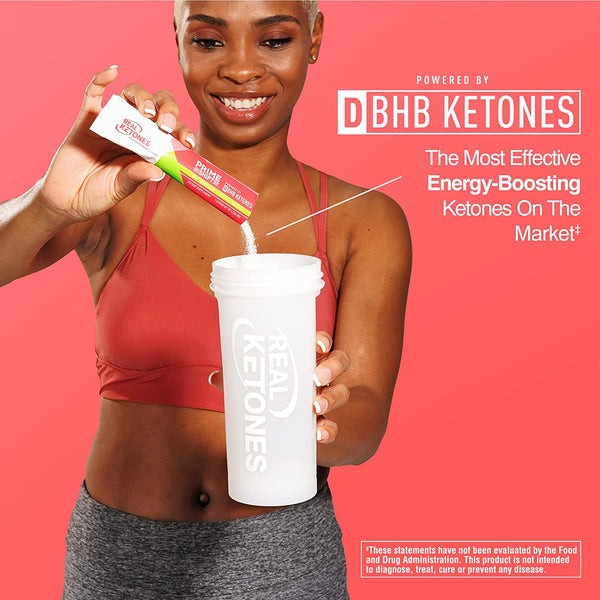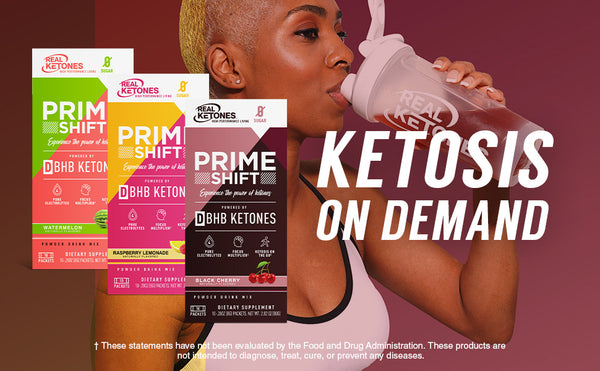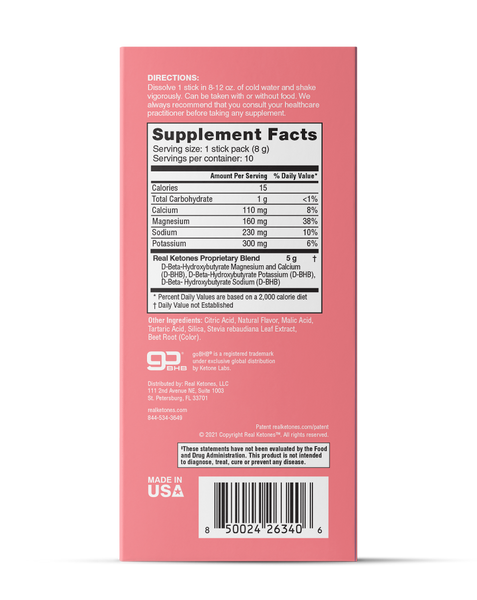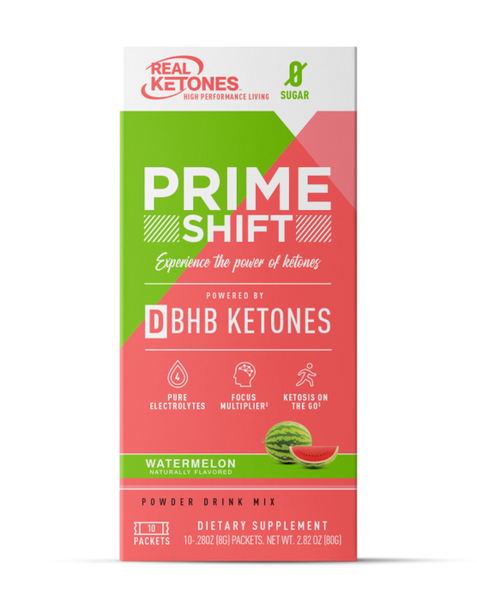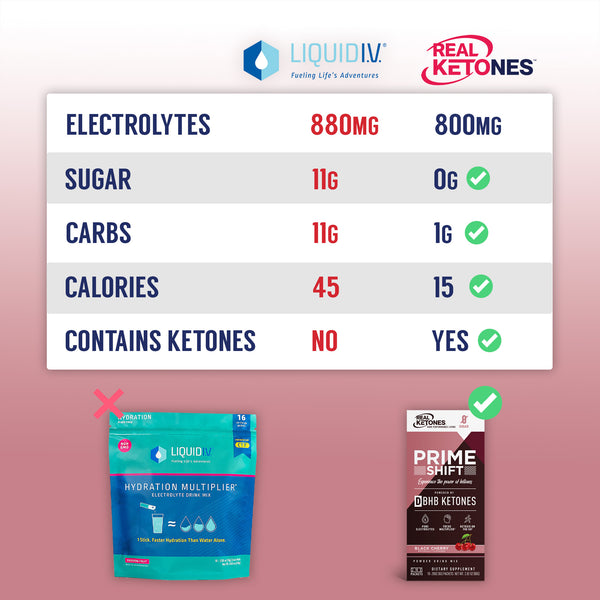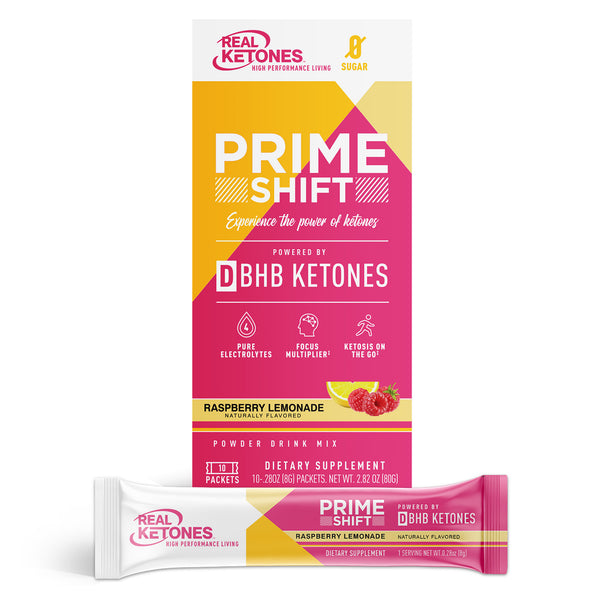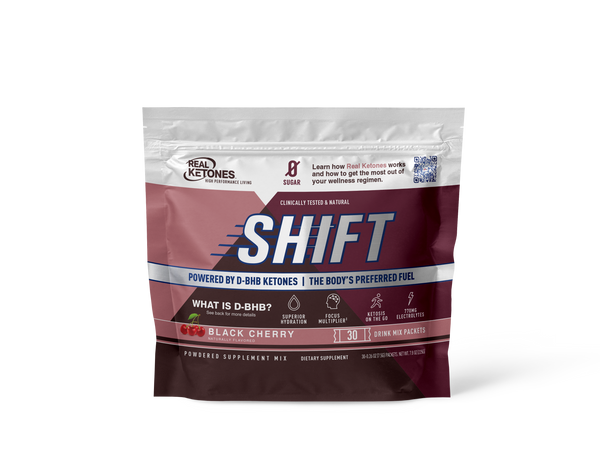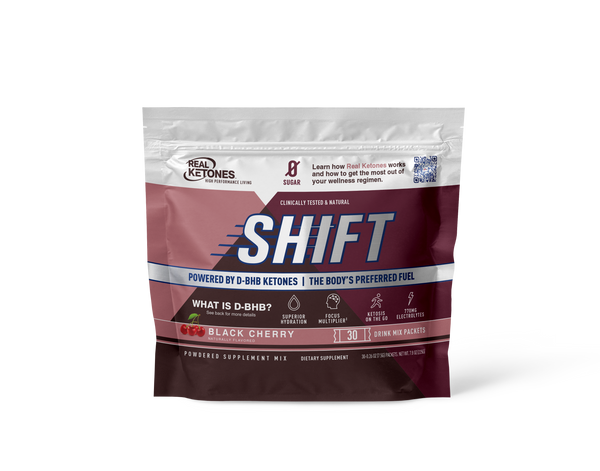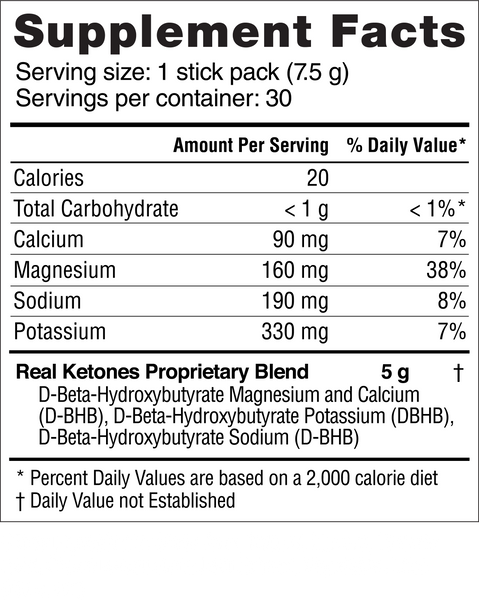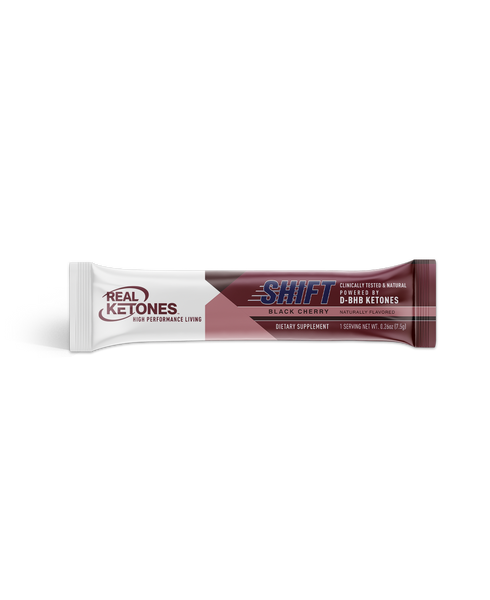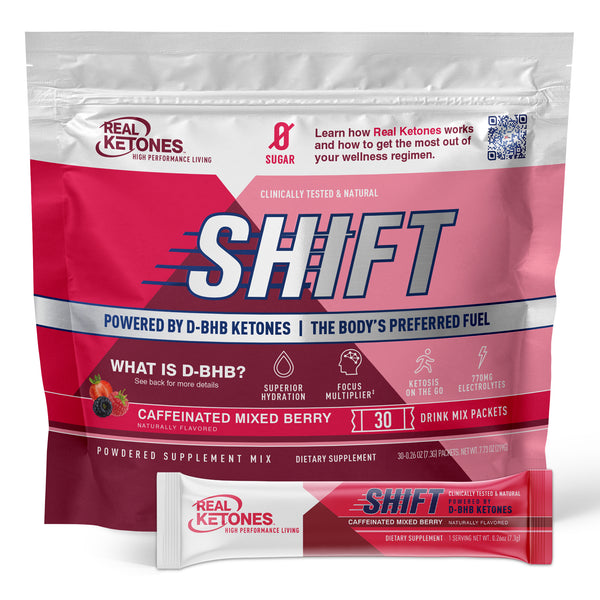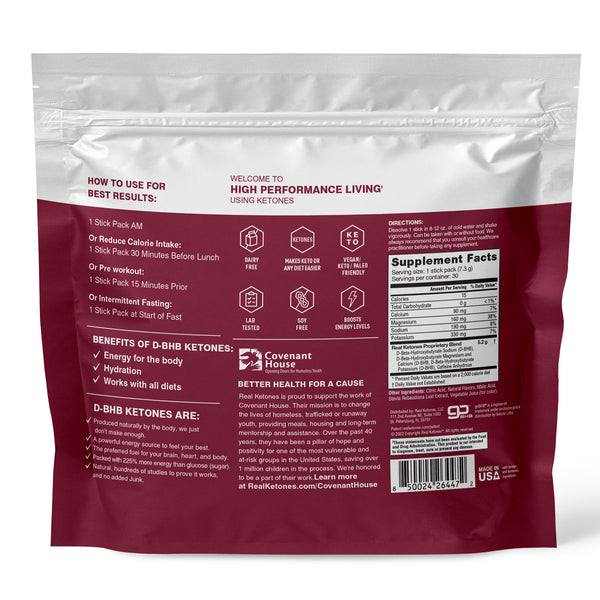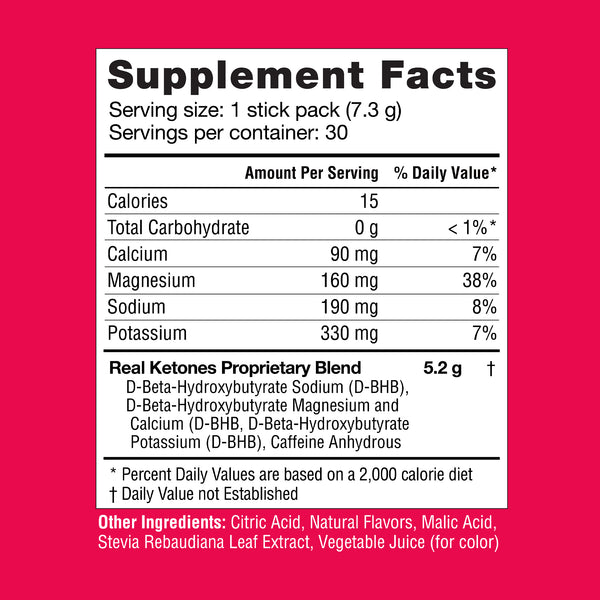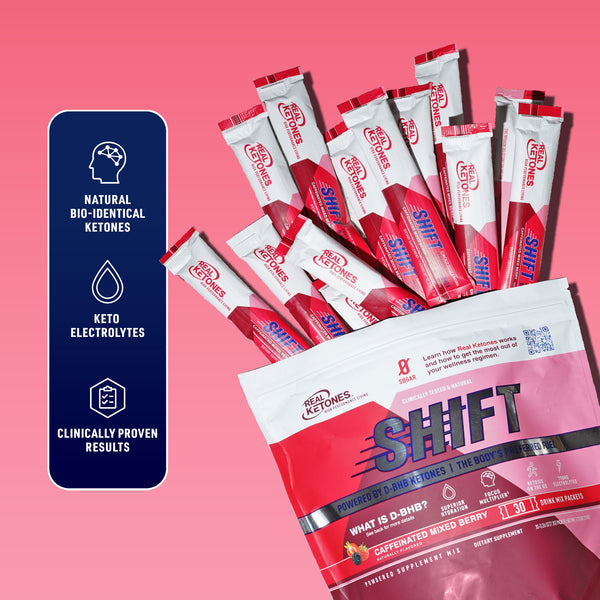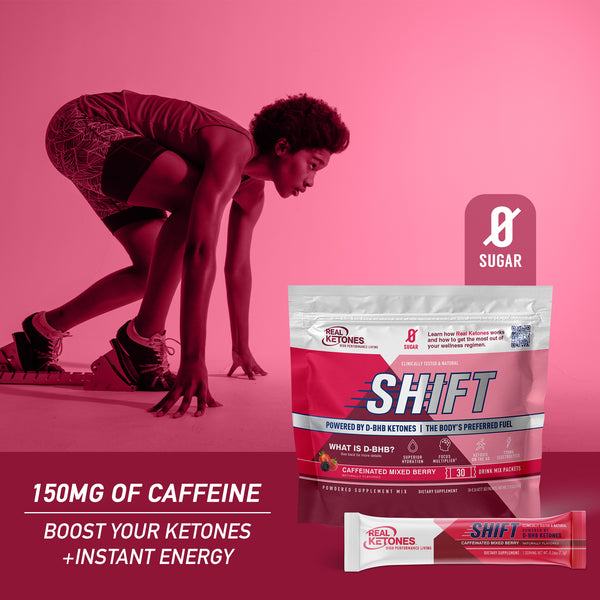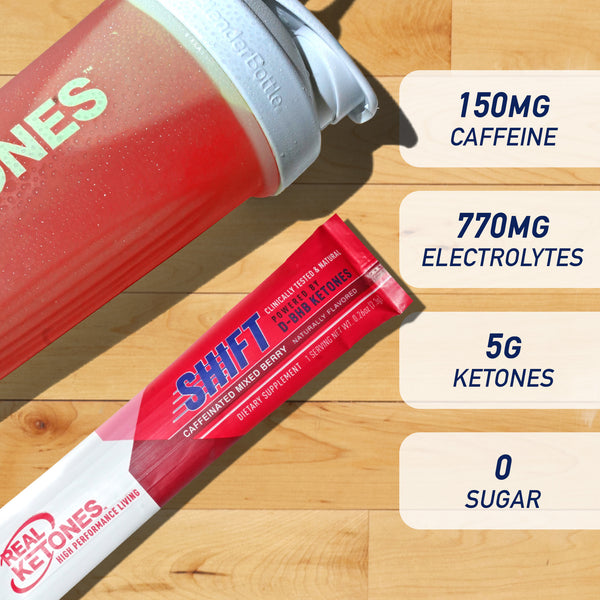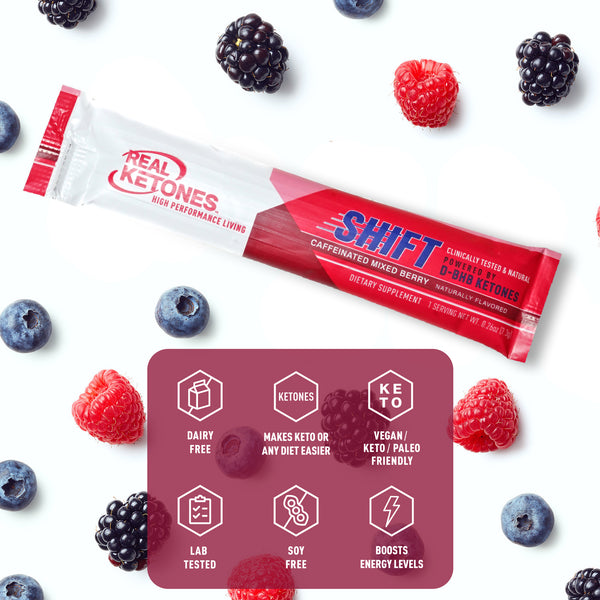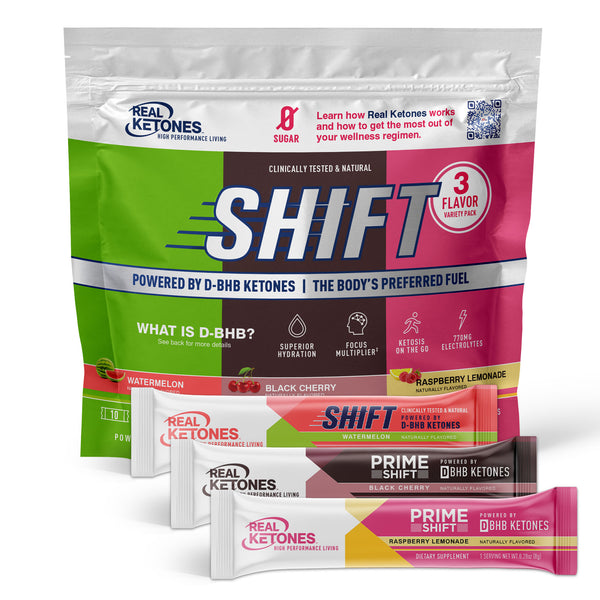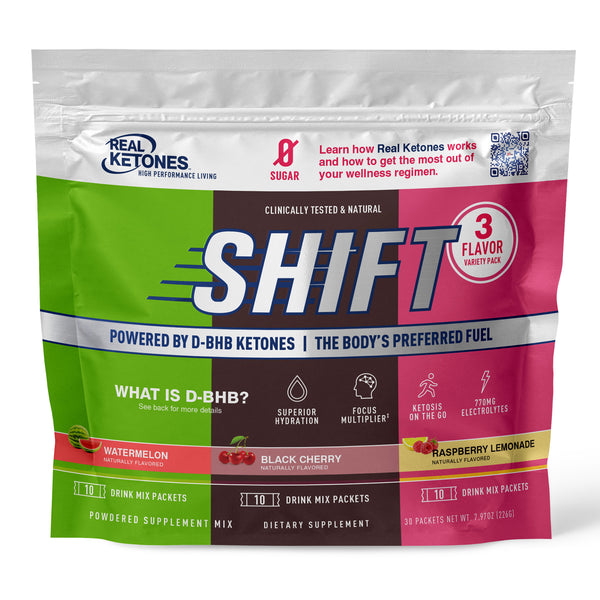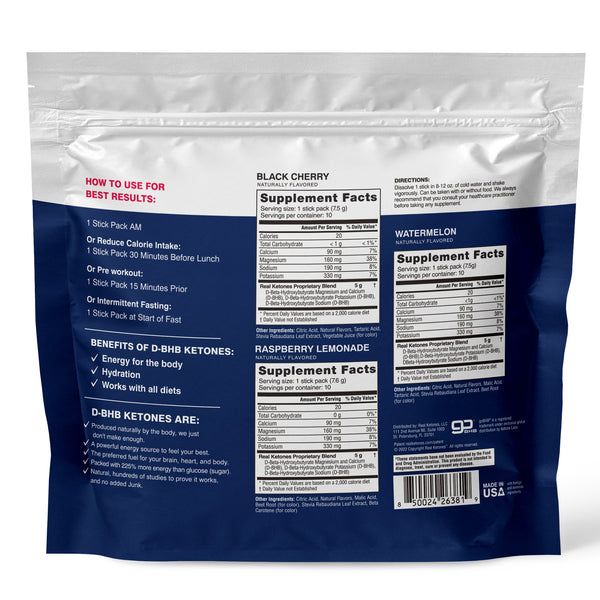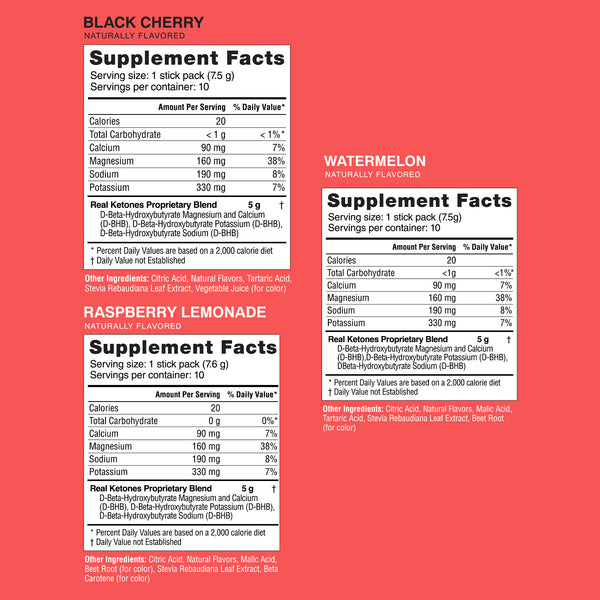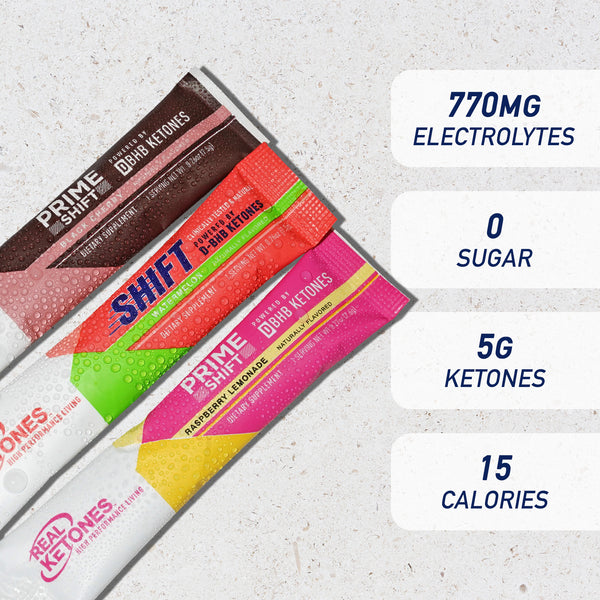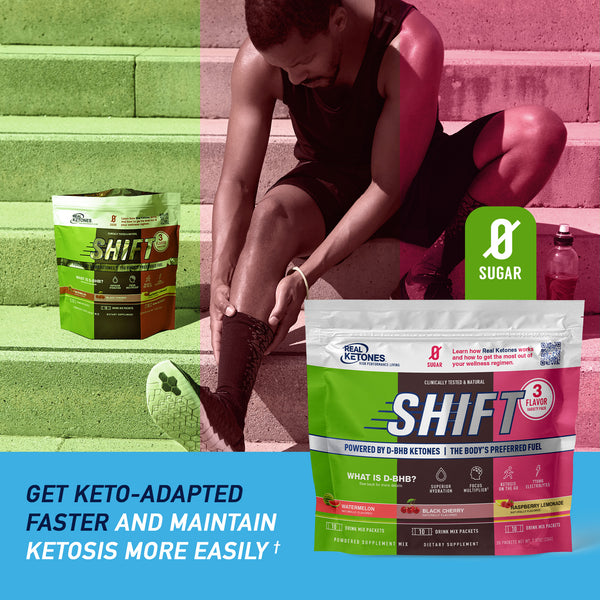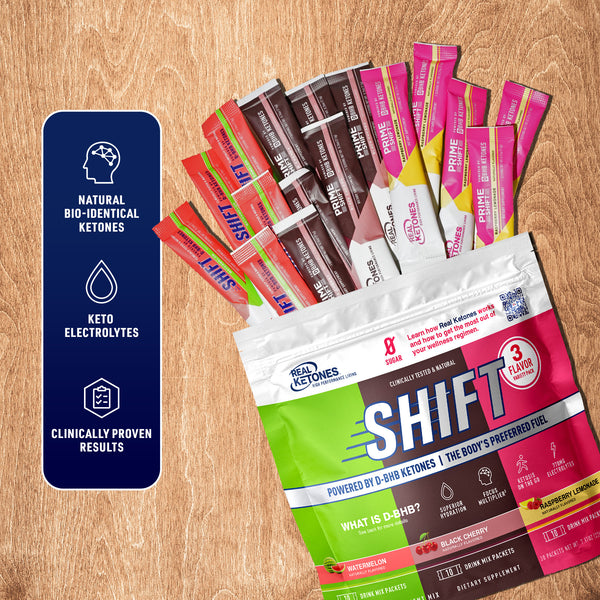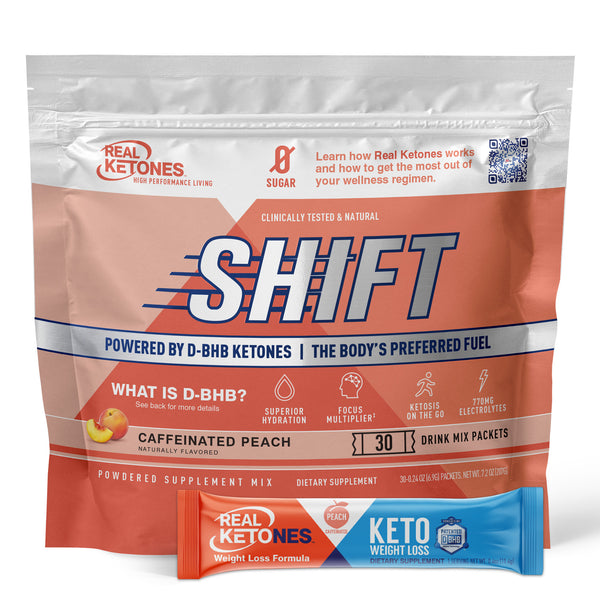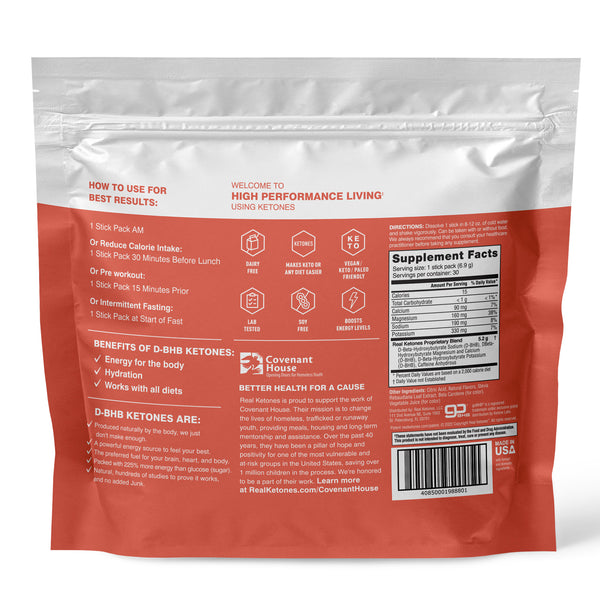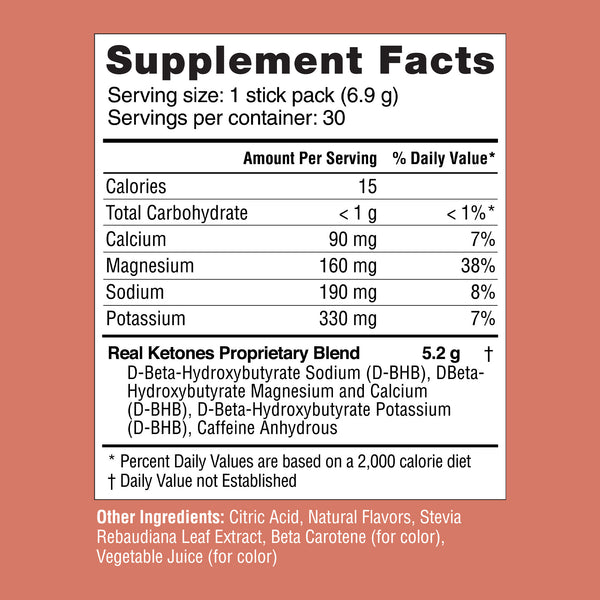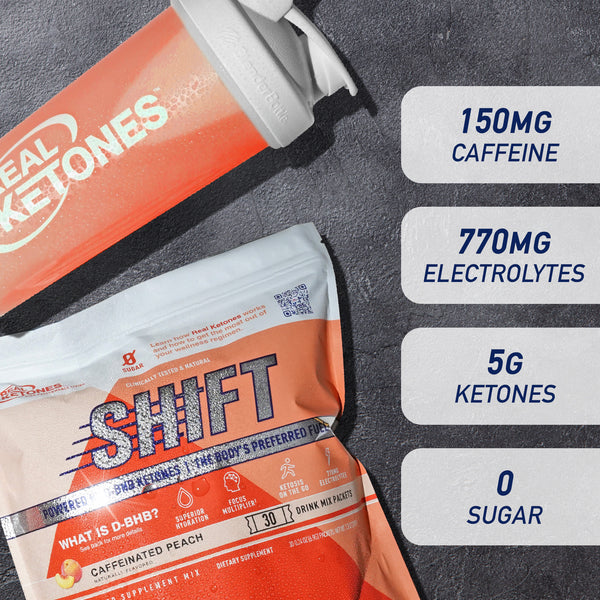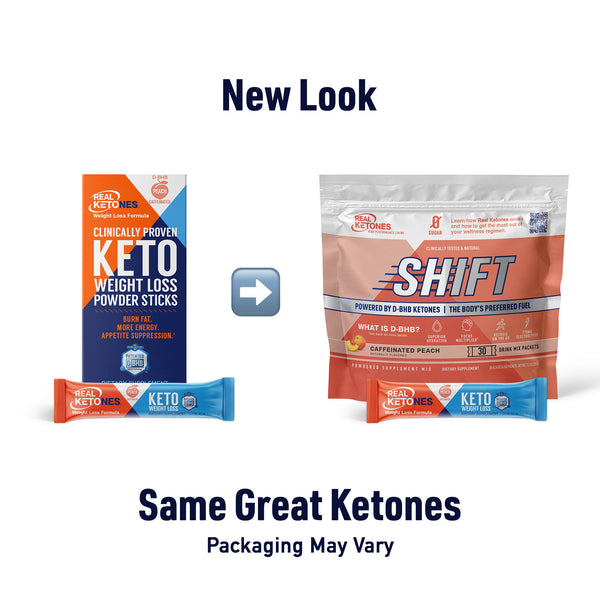 Welcome to High Performance Living!
Real Ketones Prime Shift is the most efficacious pure D-BHB ketone supplement on the market with 5g of ketones per serving! This dose allows users to experience the immediate benefits of ketones such as a natural boost in energy, a clearer mind, and hunger suppression.
Prime Shift is the ideal formula to introduce ketones to your system- without the initial stress of adhering to a strict keto diet.
Sugar-Free Energy
Ketones provide 225% more energy than sugar, so why settle? When we choose sugar (glucose) over ketones for fuel, we're not able to experience the high-performance lifestyle that we are capable of. In addition to not feeling our best, using glucose for energy also causes our bodies to produce harmful free radicals, which are linked to illnesses such as heart disease, diabetes, and cancer.
By using a natural, healthy alternative to sugar and glucose for energy, you're providing your system with what you need to feel great today, as well as a strong foundation for longevity!
All-Day Hydration
Replenish your electrolytes and increase your ketone burning with Shift-D BHB 
While other popular brands use solely sugar and sodium to "hydrate" you, Real Ketones offers a complete suite of minerals that actually support your body's systems! We bound our patented ketones to 4 essential electrolytes- magnesium, sodium, potassium, and calcium- to provide balanced, superior hydration and effectively counter the symptoms of fatigue, brain inflammation, and aging on the body!
Intermittent Fasting Friendly
This formulation is pure D-BHB, making it an excellent tool for intermittent fasting to beat fatigue and enhance the results of your fast!
Whether you want to kickstart your day by taking it in the morning, boost your energy taking it before a work out, before lunch to reduce your caloric intake, or at the start of your intermittent fast to help curb your cravings, PRIME Shift is a comprehensive solution to target multiple areas of focus and help you reach your goals of achieving a healthier you!
"Shift" gears into your new healthy lifestyle with Real Ketones Prime Shift.
SHIFT INTO A HEALTHIER YOU with RK's Prime Shift formula. Now you can enjoy high performance living with the most effective, powerful dose of ketones available. Our clinically-studied formula contains 5g of bioidentical, 100% D-BHB ketones for the best results that last all day long!
QUICKLY FEEL + SEE BENEFITS OF KETONES without having to stick to a strict keto diet. With just one powder stick in the morning and another in the afternoon, you're on your way to an extra boost in energy, appetite suppression, mental clarity and the many feel-good benefits of performance living!
SUPERIOR HYDRATION ON THE GO with 4 essential electrolytes! Shift has a complete quad-electrolyte formula- including magnesium, potassium, calcium, and sodium- to properly support your body's systems. No more muscle cramps or feeling fatigued while out and about or after a workout!
ZERO SUGAR & LOW CALORIE to fit any lifestyle or diet. Shift is available in a refreshing Watermelon flavor, making it a tasty alternative to sodas and juices- without the added sugars or syrups!
NO ADDITIVES OR FILLERS in our formulas! There are no citrates, chloride, or "fake" ketones here- only 100% Real Ketones.
---