Real Ketones Elevate, formerly Prime D +
<! –– Bazaarvoice Shopify Integration Version 2.1 ––>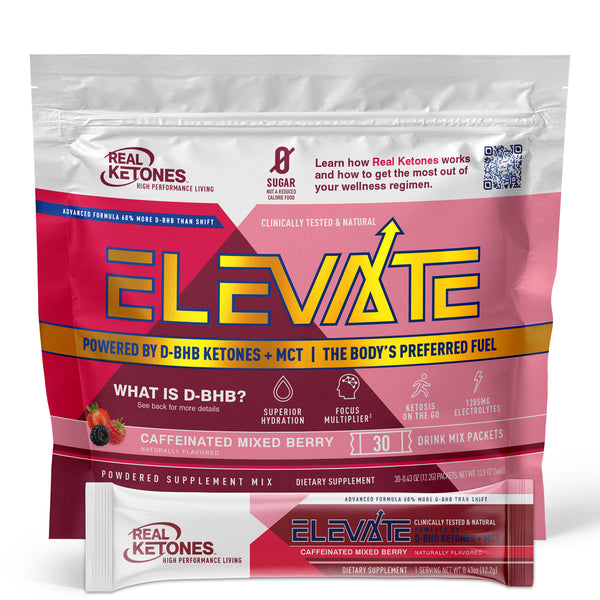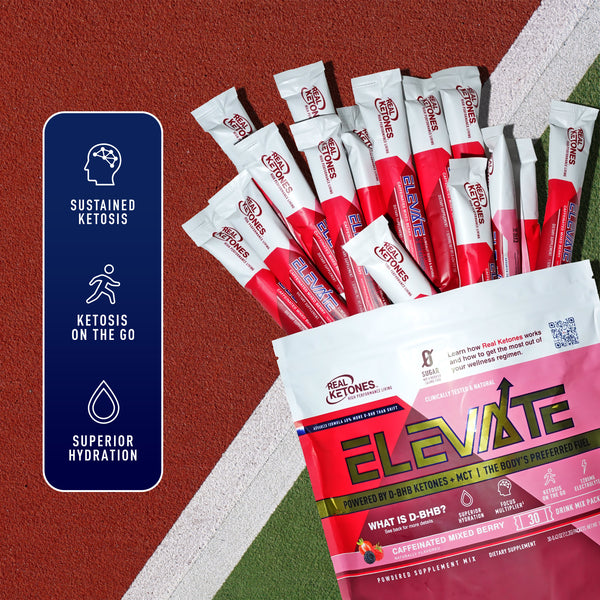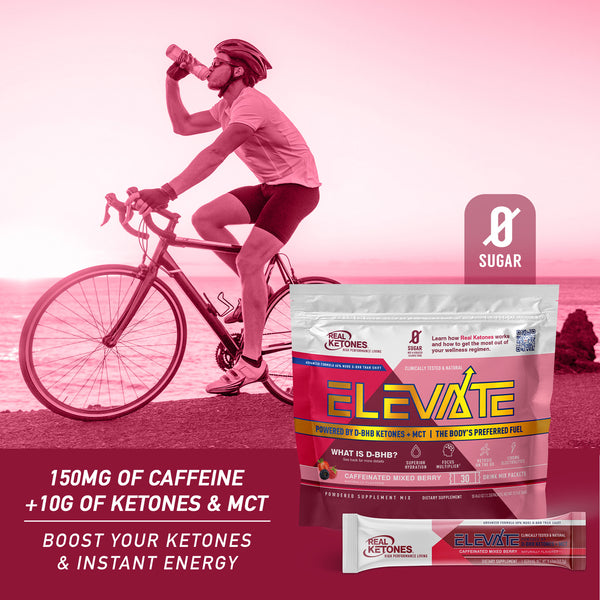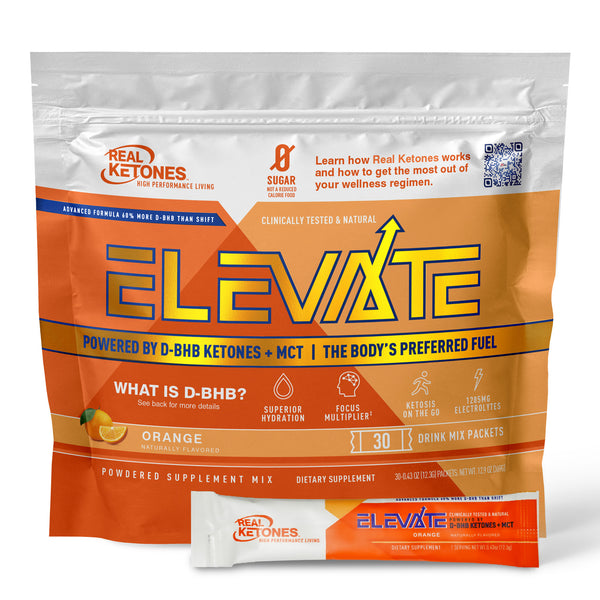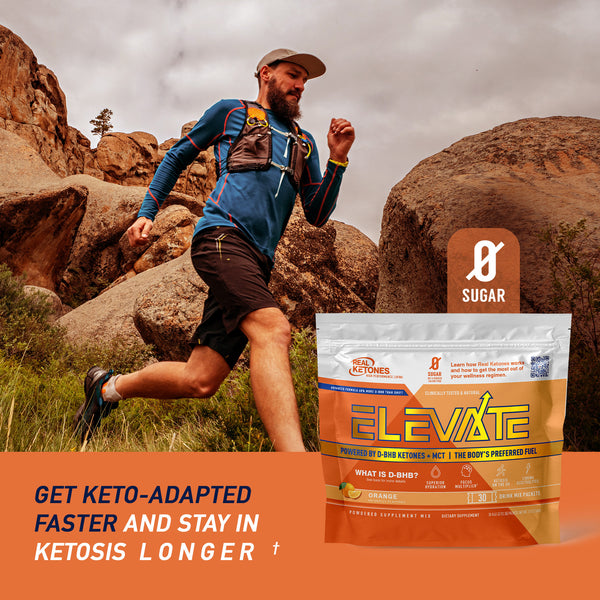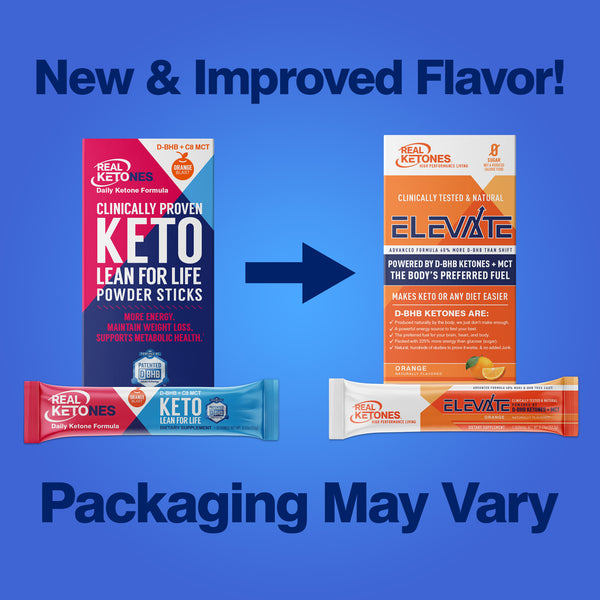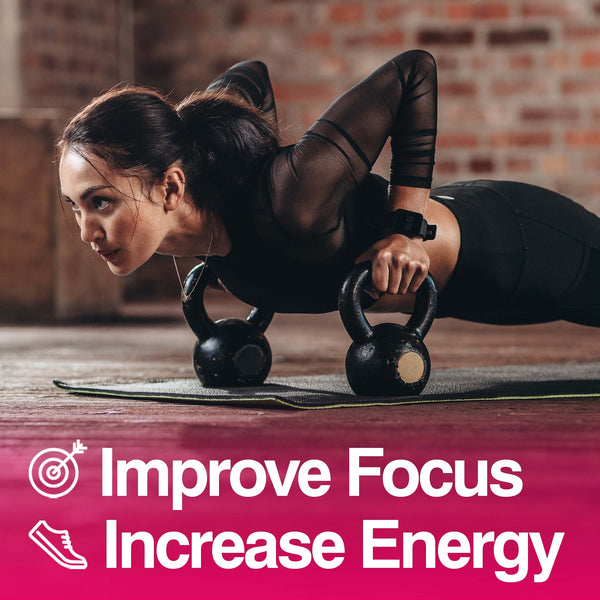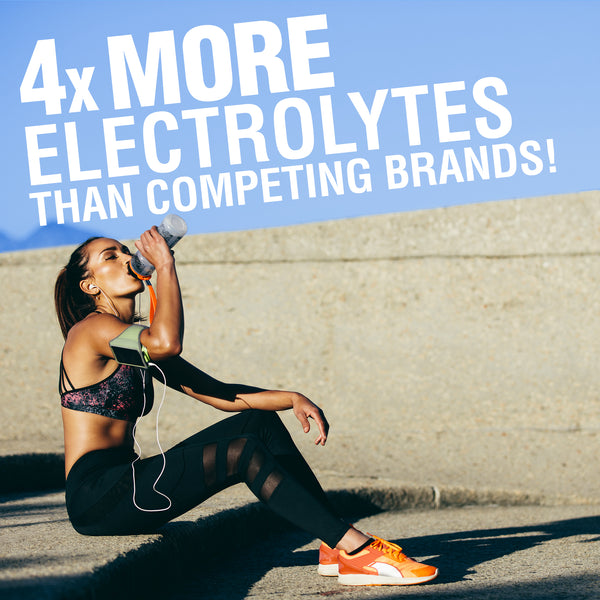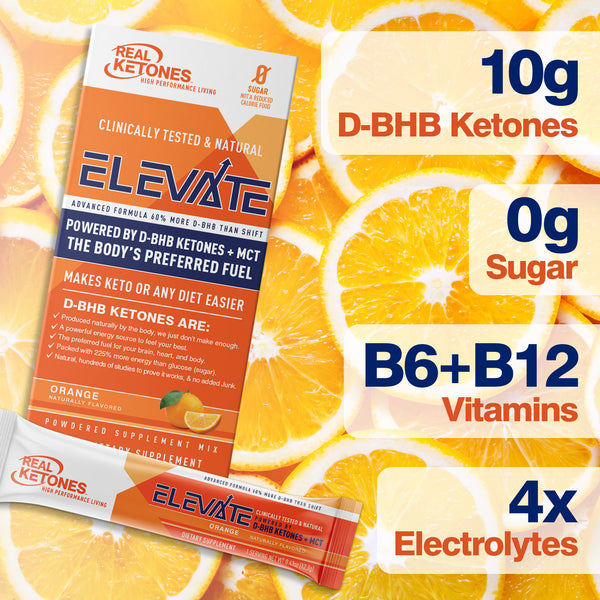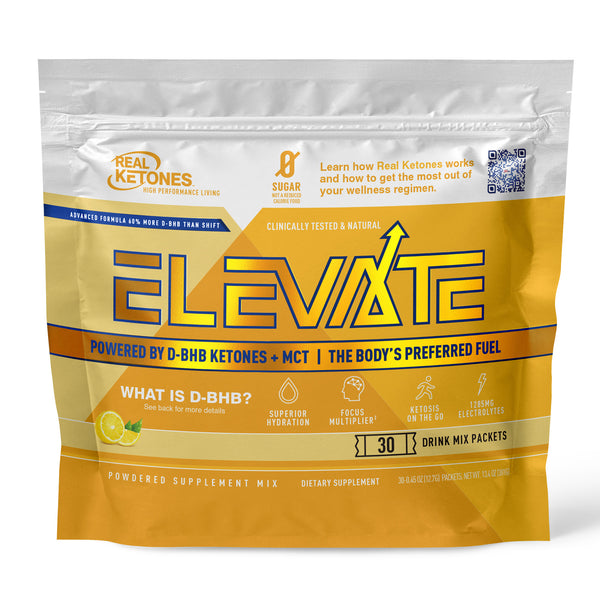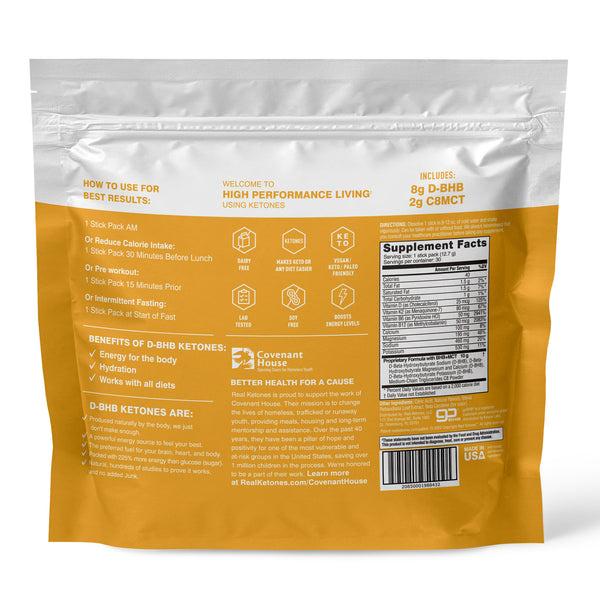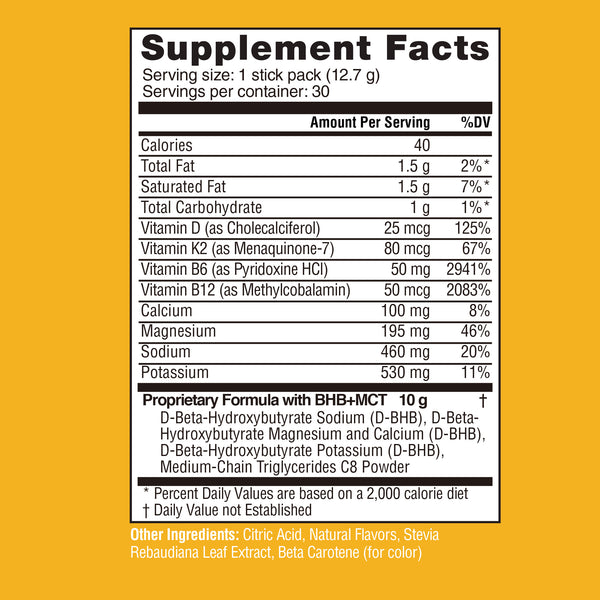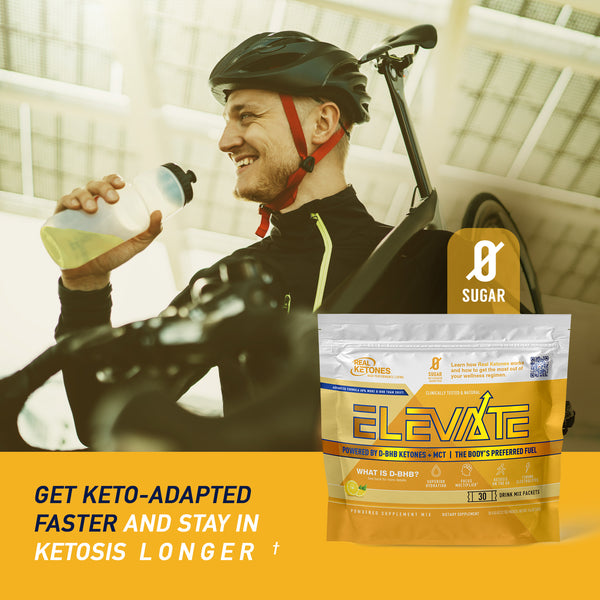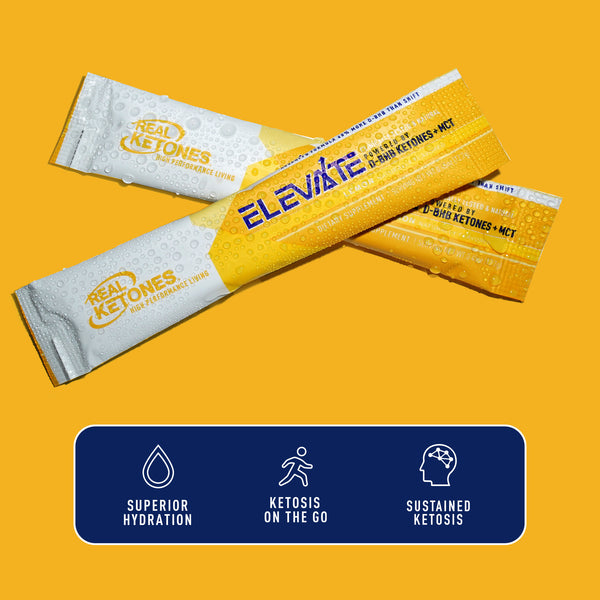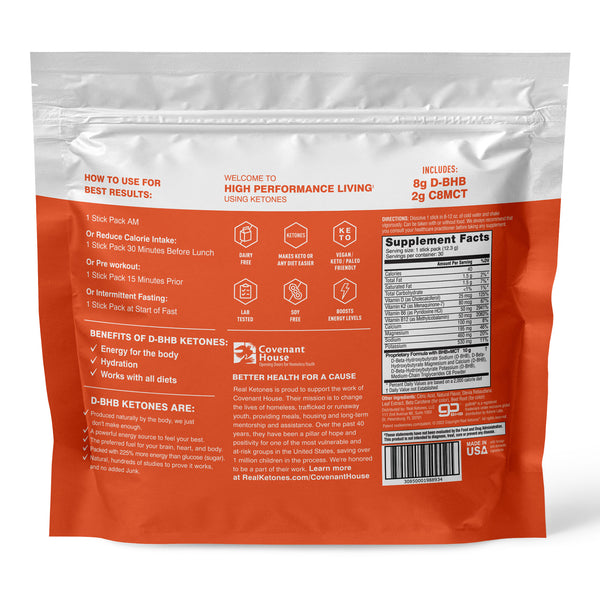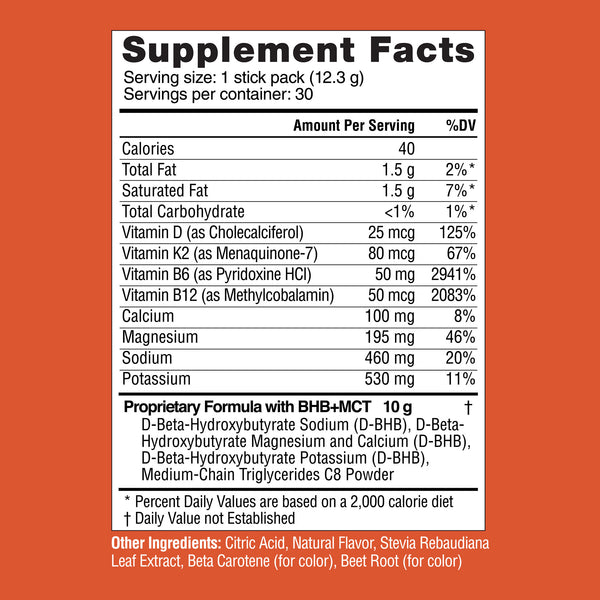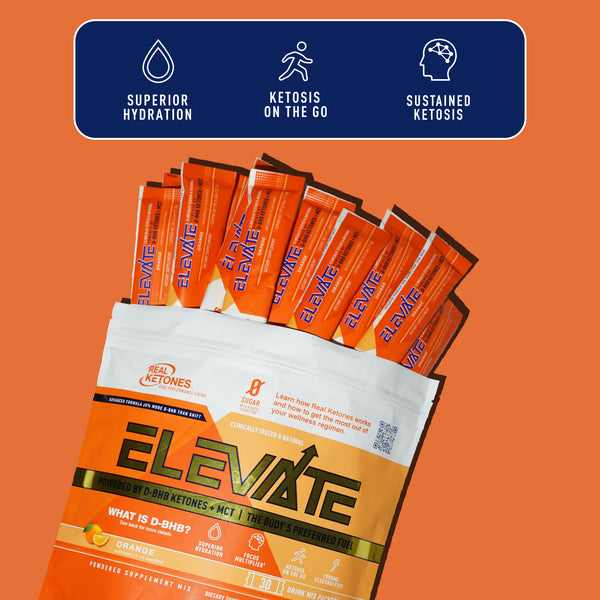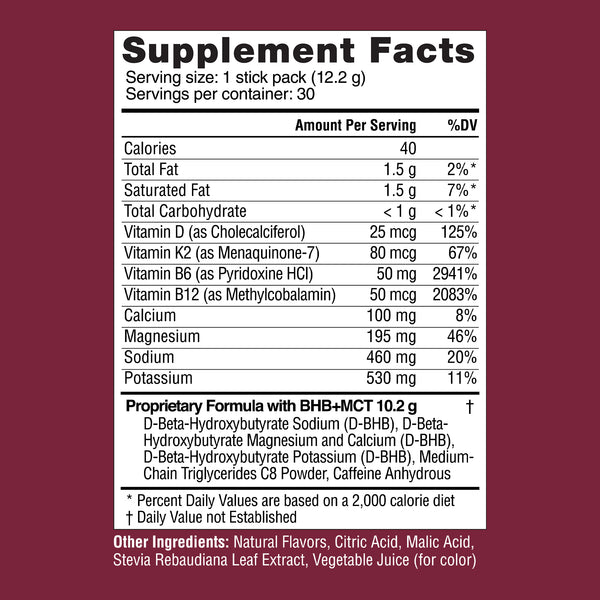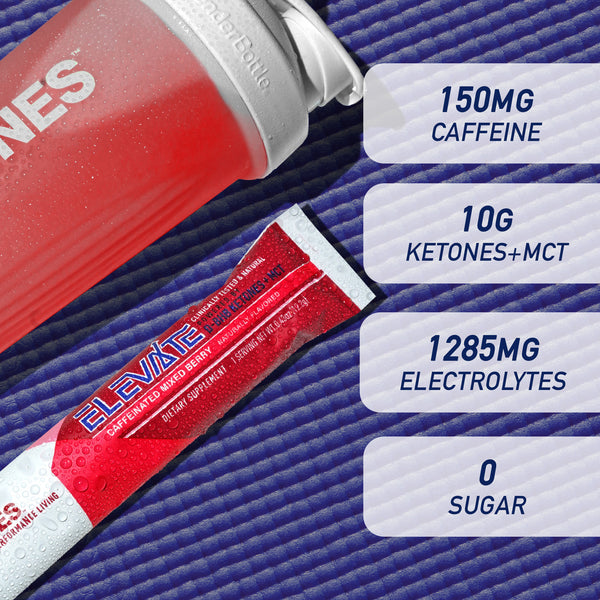 Our Most Powerful and Longest-Lasting Keto Supplement
Elevate contains BHB and MCT Powder for Long Lasting Ketone Energy
PERFORM AT YOUR BEST: BHB is the Best brain fuel!

 

"Ketones are the preferred fuel source for the Brain"

 

(Dr Perlmutter)
FEEL INCREDIBLE: Reduce stress response by 40% as ketones provide a stable source of energy for your brain.
LOOK AS GOOD AS YOU FEEL: Reduce excess body fat and optimise your body composition.
PRESERVE LONG-TERM HEALTH:

 

Ketones reduce inflammation in the body and provide a clean burning source of fuel.
MORE EFFECTIVE FORMULATION:

 

Real Ketones are the only patented and Clinically Studied BHB Salts on the market.
Real Ketones Elevate has been Formulated to Keep the Weight Off, Improve Lean to Fat Ratio, and Supports Metabolic Health.
Elevate features our clinically studied, multi-patented quad electrolyte formula. Designed to be twice as effective as competitor products and helps maintain weight loss while supporting mental focus, energy levels, mood, appetite regulation and more! Get ready to keto the easy way, with our most powerful and longest-lasting keto supplement ever made.
Real Ketones Elevate with Formula 255 delivers our proprietary blend of exogenous ketones to fuel your keto diet. With our great tasting piña colada formula, plus a caffeine kick, it's easy for you to get into ketosis and power through your day.
Dairy free
Soy free
Gluten free
Non GMO
Keto Friendly
Generally Regarded as Safe
Why Real Ketones Elevate?
The multi-patented Real Ketones BHB+MCT formula makes it easier to maintain ketosis and a ketogenic diet. Our products kickstart your body into state of ketosis within an hour, delivering a powerful blend of bio-identical ketones that help your body produce its own ketones.
What Is Ketosis?
Ketosis is the state in which your body uses ketones to burn fat for fuel instead of burning glucose. Ketones and the ketogenic diet have been shown to increase energy levels, focus and fat-burning abilities.
KETONE POWER
Real Ketones Prime Orange Blast is the keto-friendly supplement with a great-tasting, refreshing flavour that kickstarts ketosis. You'll love the energy boost and mental clarity delivered by pure, exogenous ketones that make it easy to stick to your keto diet.
How do different Exogenous Ketone supplements Compare? Read this article to find out how Perfect Keto, Real Ketones and Keto Sports compete on taste, cost and efficacy.
---
FAQs
What are the benefits of Keto Lean for Life?
Our patented BHB + MCT formulation has been clinically proven to not only raise ketone levels for those who are low carb or keto, but aid in maintaining them as well. This technology fuels your body instantly, as well as provides your body with energy for later use to allow a smooth, sustained ketosis.
How do I use Keto Lean for Life?
Take Keto Lean for Life in the morning, replace your lunch with a Prime Protein shake, take Keto Lean for Life again mid-afternoon for a pick-me-up, and round out the day with your favorite keto/low-carb friendly meal.
What do we use to sweeten our products?
We use Rebaudioside-A, the non-bitter portion of the stevia leaf, to sweeten Keto Lean for Life. We've found that this is the best option for us and our crew to provide the best tasting products without spiking your glucose!
Why are ketones a better source of energy than glucose?
Glucose is an extremely inefficient energy source. In fact, it produces 45x more free radicals than ketones and produces 2.25x less ATP. Only Real Ketones' pure, clean keto supplements fuel your body with our clinically studied, multi-patented quad electrolyte formula. This incredible formula propels your body into the fat burning state of ketosis and then helps you sustain it by helping your body create its own ketones.
Are you sure I'll like it?
If you aren't 100% satisfied with the great taste and results, we'll refund your purchase within 30 days of delivery!